About Us
SunFine Hangers
SunFine hanger design, Manufactures and distributes luxury hangers throughout the world for many premier clothing designers, Tailors and hotels recognized as the most demanding and best in their field. for the first time since our founding many years ago, we are offering some of our ultimate, very best items directly to the public.
Please shop with confidence and the firm knowledge that what you buy here is at the top of the mark in every way.
Read More
Welcome To SUNFINE HANGER
SunFine`s principle is for every product we make to be the absolute best of its kind. Our hangers are designed to provide no tolerance, every hanger make by using finest materials and smooth finishes without compromise and color was designed to be nowadays trend. Our hangers are suit for home, hotel, fashion, and tailor store. We made high quality products with best price only.
High Quality Raw Beech Wood Material All hangers are made of high-grade Beech wood. It is sturdier than the cheap Light wood or Maple wood. The solid wood construction is strong and durable enough to hold your heaviest clothes year-round. And this kind of wood have a nice wood grain. Give your clothes the luxury and elegant they deserve with our super sturdy wooden hangers.
Smooth Surface These wooden hangers are precisely polished by advanced machines. All hangers are sanded in well and the surface is lacquered by environmentally friendly paint, which well presents natural wood grain. The wood is smooth finished covering the whole wooden hanger. The wooden hanger will perfectly fit your delicate clothes.
LATEST NEWS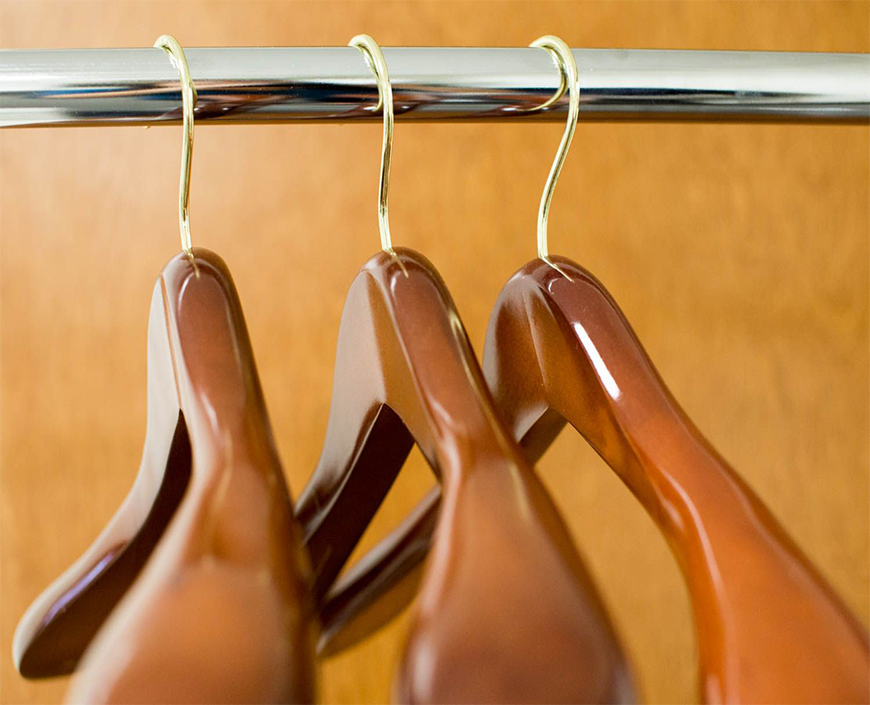 Unless you work in the fashion, retail clothing, or home organization business, there's...